Palma de Mallorca Airport (PMI)
Use this website to quickly find the most important information about the main airport in Mallorca, called Palma de Mallorca Airport: Departures, Arrivals, Parking, Car Rentals, Hotels near the airport and other information about Mallorca airport. Plan your travel to PMI Airport with the information provided in this site.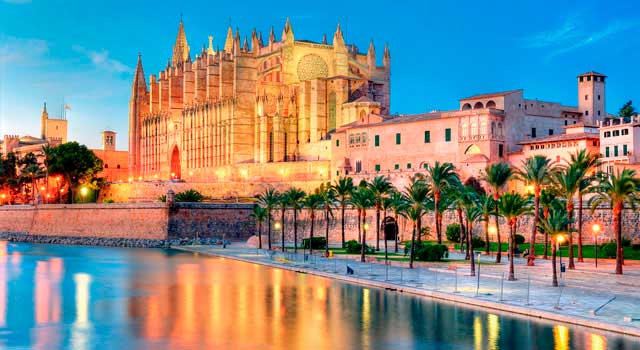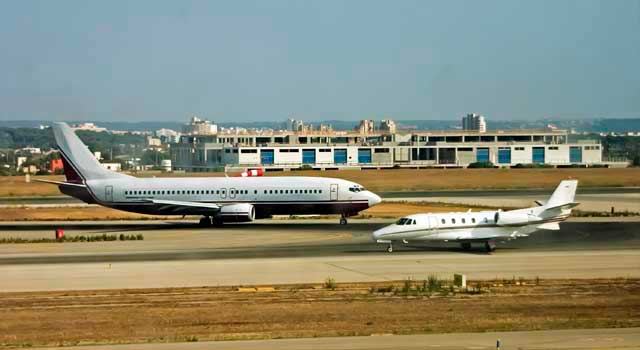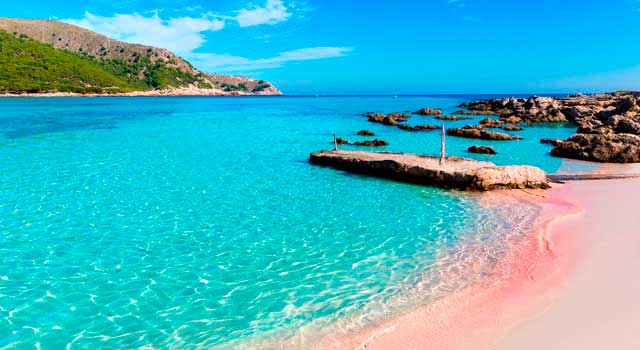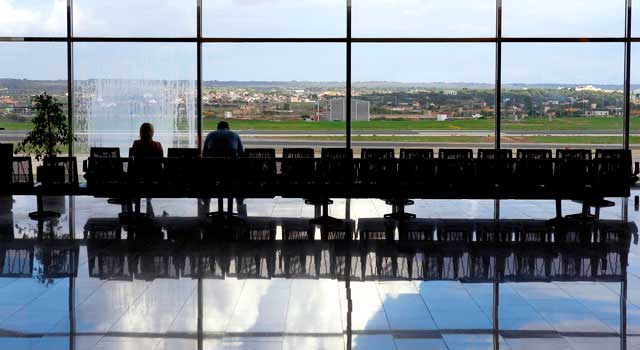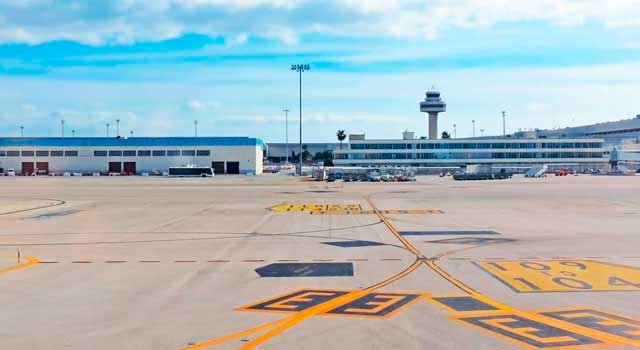 Palma de Mallorca Airport, or Aeroport de Palma de Mallorca in catalan (IATA: PMI, ICAO: LEPA) is the main international airport of the Island of Mallorca, belonging to the Balearic Islands.
The international airport is located 8 km (5.0 mi) east of Palma, Majorca, really close to Can Pastilla village. It stands for the third largest airport in Spain after Madrid-Adolfo Suárez Barajas Airport and Barcelona-El Prat Airport. Most of them are low-cost carriers. The airport has two runways and during the summer months the dual runway airport handles as many movements as London-Gatwick Airport.
In 2017 Mallorca Airport handled 27,970,655 million passengers, representing an increase of 6.5% comparing with 2016. It managed over 208,787 aircraft movements.
During the busiest day of the week the airport handles 1,100 movements, the same figure than London-Heathrow Airport, the busiest one in Europe.
Mallorca Airport cosists of a main terminal building with 4 different modules: A, B, C and D. In the past these modules were independent terminals:
- Module A: Module A operates with non-Schengen flights, including UK and Ireland.
- Module B: Module B is used by the regional airline Air Nostrum.
- Module C: Module C is used by Condor, EasyJet and Norwegian Air Shuttle.
- Module D: Module D flights are operated by Air Berlin.
Mallorca Airport provide different services and facilities to all passengers.
Among others, it has:
- Internet Access
- VAT refund
- Assistance to passengers with reduced mobility
- VIP services
- Business centre
- Medical care
- Post Office and Telegraphs
- Children's play area
- Children's room
- Currency exchange, ATM and Banks
- Shops
- Restaurants and Cafés
Contact information
Address: 07611 Palma, Balearic Islands, SPAIN
Phone: +34 902 40 47 04 / +34 91 321 1000
See the available transportation options at Mallorca Airport:
Bus: From Mallorca Airport, a couple of bus lines run to and from the city centre, those are:
- Line 1: Airport - City of Palma de Mallorca - Port.
- Line 2: S'Arenal - Airport. Connects the airport with the different hotels along Palma beach
- Taxi: Several taxi companies provide services to and from Mallorca Airport.
Taxi rank is located in Level 0, outside the terminal.
To get more information about transportation to or from Mallorca Airport, please, visit the transportation page.
Mallorca Airport in numbers
- It is located 8 km east of Palma, the capital of Mallorca
- It has one main terminal
- It has 4 module Terminal
- In 2017 handled over 27.9 million passengers
- It can handle 66 movements per hour
- Can dispatch 1,200 passengers every hour.
Lost and Found
Location: Floor 0, Arrivals Hall
Phone: +34 971 789 456
E-mail: pmiobjhallados@aena.es
Opening hours: Monday to Friday, from 09:00 am to 05:00 pm. Saturday, Sunday and public holidays: 09:00 am to 01:00 pm.